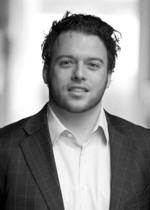 Progress.  At the end of the day, that's the metric we aim for.  Considering the specific challenges that our country faces, now is a critical time to develop a focused strategy that can help you and your family become more financially independent.   
By creating tax efficiency through the arbitrage opportunities that exist in particular retirement plans, we can help develop a constructive retirement income strategy that works for you.
Our goal is to promote quality and integrity at each stage of the relationship.  Trust, discipline, and emotional intelligence are some of the pre-requisites for having success in the area of personal finance.  My process addresses the following:
Embrace your strengths
Identify potential weaknesses
Target & Capitalize on Opportunities
Mitigate Threats
Understand Behavioral Finance
Lastly, we have an integrated network of resources that can help serve you with various legal and tax-related inquiries.   To learn more about how our customized strategies can help you with your financial planning, please contact us today. 
The flexible features and tax advantages associated with 529 plans, as well as their impact on financial aid.

Employers may need to review employee classifications and staffing as they attempt to comply with the new overtime rules.

What current trends in workforce automation could mean for U.S. workers, industries, and the broader economy.

The distinction between observation care and inpatient status while in the hospital can make a difference in a patient's out-of-pocket costs.