Voya Financial Advisors, Inc.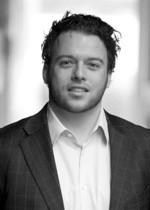 We care about your retirement. You work hard. You should have a financial plan that does the same. Our planning aims to help improve your financial well-being by giving you the tools to combat taxes, inflation, mistakes, and emergencies. These four issues are the primary obstacles that slow you down from reaching your goals.
By having a conversation, we can start to make progress towards creating a better tomorrow.
Clients can expect active communication and accountability from me and my investment partners. Please call or email me today if you would like to discuss your plan.
About Voya Financial Advisors, Inc.
Voya Financial Advisors, Inc., the broker-dealer of Voya Financial (NYSE: VOYA), supports a wide range of clients through approximately 2,400 financial advisors.
With education, financial planning and a broad range of personalized asset accumulation, protection and distribution solutions, Voya Financial Advisors is focused on helping Americans advance their retirement readiness. Voya Financial is a premier retirement, investment and insurance company serving the financial needs of approximately 13 million individual and institutional customers in the United States. For more information, visit http://voya.com.