Voya Financial Advisors, Inc.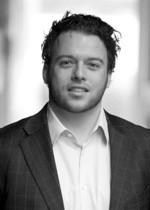 Progress. At the end of the day, that's the metric we aim for. Considering the specific challenges that our country faces, now is a critical time to develop a focused financial plan that can help you and your family become more financially independent.
Please contact me if you would like a customized financial plan built. My goal is to help investors improve their investment income by having a thoughtful dialogue around taxes, risk management, and asset allocation modeling.
Clients can expect active communication and accountability from me and my investment partners. Let's make progress today!
About Voya Financial Advisors, Inc.
Voya Financial Advisors, Inc., the broker-dealer of Voya Financial (NYSE: VOYA), supports a wide range of clients through approximately 2,400 financial advisors.
With education, financial planning and a broad range of personalized asset accumulation, protection and distribution solutions, Voya Financial Advisors is focused on helping Americans advance their retirement readiness. Voya Financial is a premier retirement, investment and insurance company serving the financial needs of approximately 13 million individual and institutional customers in the United States. For more information, visit http://voya.com.
2020's market volatility combined with holding stock in different-sized companies might help you diversify your equity portfolio at a discount.

This article provides an overview of two versions of the Roth five-year rule and how they apply to various situations.

How does a traditional or Roth structure affect your IRA or employer-sponsored retirement plan? And what do their differences mean for older workers?

The Federal Reserve's "Beige Book" provides a broad overview of the economy that is often essential for making economic policy decisions.