Voya Financial Advisors, Inc.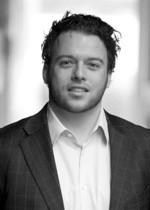 Progress. At the end of the day, that's the metric we aim for. Considering the specific challenges that our country faces, now is a critical time to develop a focused financial plan that can help you and your family become more financially independent.
Please contact me if you would like a customized financial plan built. My goal is to help investors improve their investment income by having a thoughtful dialogue around taxes, risk management, and asset allocation modeling.
Clients can expect active communication and accountability from me and my investment partners. Let's make progress today!
About Voya Financial Advisors, Inc.
Voya Financial Advisors, Inc., the broker-dealer of Voya Financial (NYSE: VOYA), supports a wide range of clients through approximately 2,400 financial advisors. We are thrilled to say for the third consecutive year, Voya is recognized by the Ethisphere Institute, the global leader in defining and advancing the standards of ethical business practices, as a 2017 World's Most Ethical Company®.
With education, financial planning and a broad range of personalized asset accumulation, protection and distribution solutions, Voya Financial Advisors is focused on helping Americans advance their retirement readiness. Voya Financial is a premier retirement, investment and insurance company serving the financial needs of approximately 13 million individual and institutional customers in the United States. For more information, visit http://voya.com.
Learn about four financing options that might help small businesses expand, pursue new opportunities, or cover operating expenses.

See potentially expensive services Original Medicare doesn't cover and how Medicare Advantage, Medigap or private insurance might help.

Discover the basics of P/E ratios, with an emphasis on analyzing them in the appropriate context for making meaningful comparisons.

This article looks at the potential shape of the COVID-19 economic recovery with some historical context and key factors that may affect the direction of the economy.
Knowing your likely life expectancy is an important factor in making long-term financial plans.

Estimate the future value of your current savings.

How Long Will It Take to Pay my Balance?

This Cash Flow Analysis form will help you weigh your income vs. your expenses.