Voya Financial Advisors, Inc.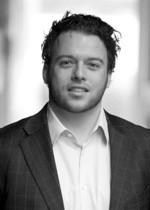 Progress. At the end of the day, that's the metric we aim for. Considering the specific challenges that our country faces, now is a critical time to develop a focused financial plan that can help you and your family become more financially independent.
Please contact me if you would like a customized financial plan built. My goal is to help investors improve their investment income by having a thoughtful dialogue around taxes, risk management, and asset allocation modeling.
Clients can expect active communication and accountability from me and my investment partners. Let's make progress today!
About Voya Financial Advisors, Inc.
Voya Financial Advisors, Inc., the broker-dealer of Voya Financial (NYSE: VOYA), supports a wide range of clients through approximately 2,400 financial advisors.
With education, financial planning and a broad range of personalized asset accumulation, protection and distribution solutions, Voya Financial Advisors is focused on helping Americans advance their retirement readiness. Voya Financial is a premier retirement, investment and insurance company serving the financial needs of approximately 13 million individual and institutional customers in the United States. For more information, visit http://voya.com.
This article explains the changes that Medicare beneficiaries can make during the annual open enrollment period from October 15 to December 7.

This article explores how life insurance might help small businesses attract and retain talent or fund buy-sell agreements.

The middle of the year is an ideal time to revisit financial resolutions and consider steps that may help develop a stronger financial position.

The difference between a money-losing business and a hobby matters at tax time. This article presents IRS criteria for making the distinction.
A balance sheet summarizes your assets and liabilities and reveals your net worth.

Estimate of the maximum amount of financing you can expect to get when you begin house hunting.

This calculator can help you estimate your annual federal income tax liability.

Use this calculator to determine whether you qualify for the different types of IRAs.