Voya Financial Advisors, Inc.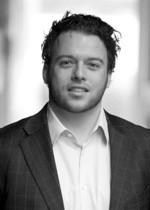 Progress. At the end of the day, that's the metric we aim for. Considering the specific challenges that our country faces, now is a critical time to develop a focused financial plan that can help you and your family become more financially independent.
Please contact me if you would like a customized financial plan built. My goal is to help investors improve their investment income by having a thoughtful dialogue around taxes, risk management, and asset allocation modeling.
Clients can expect active communication and accountability from me and my investment partners. Let's make progress today!
About Voya Financial Advisors, Inc.
Voya Financial Advisors, Inc., the broker-dealer of Voya Financial (NYSE: VOYA), supports a wide range of clients through approximately 2,400 financial advisors.
With education, financial planning and a broad range of personalized asset accumulation, protection and distribution solutions, Voya Financial Advisors is focused on helping Americans advance their retirement readiness. Voya Financial is a premier retirement, investment and insurance company serving the financial needs of approximately 13 million individual and institutional customers in the United States. For more information, visit http://voya.com.
The S&P 500 index recently saw the fastest recovery in its history following the COVID-19 bear market, but will the surge continue?

This article discusses risks involved in developing treatments and vaccines for COVID-19, and why discoveries might not benefit investors.

Explore the benefits of individual life insurance versus work-based coverage, and compare term and permanent policies.

If you are self-employed, do you know how to calculate quarterly estimated tax payments in order to avoid underpayment penalties?